People tend to shy away from stripes because they may not know how to rock them. Belt or no belt? Is a necklace too much? Should I wear a hat? Well i'm here to offer you a few styling tips that will help you grab that cute striped shirt or dress from the back of your closet and give it new life!
Choose horizontal over vertical stripes
Contrary to popular belief, horizontal stripes (as shown in the picture) make you look thinner, not vertical stripes. If you want to give the illusion of a slimmer waist, bust, thighs or arms, then opt for horizontal stripes on those areas. Vertical stripes are not your friend!
Keep accessories to a minimum
If you're wearing stripes you are already standing out. The stripe effect immediately draws the eye. Which is good, right? We all want to be noticed! However, you don't want to over-do it by adding too many accessories. Although there is no limit to the number of pieces you should wear, you'll want to pay attention to how the overall look comes together. For example, if you wear white jewelry with this dress you can wear a lot because it is a neutral color that matches. However, if you wear a different color from your stripes, you will want to avoid piling on the jewelry or else your outfit will just look "busy".
Go for a pop of color, but not too much
Give your stripes a pop of color! As shown in the picture, this striped dress is complimented by the pop of color in the red necklace. Yet the red is "blocked off" by the longer bands of white to balance it out. Additionally, the white bands in the necklace compliment the white in the dress. By doing this, the red stands out but not too much.
For the ring, I opted for a cute, red cocktail ring just to add a little more style to the overall look. The ring is red so it brings the look together but it's not overwhelming. Plus, it adds a bit of fun to the outfit!
Other ways to accessorize this outfit
You can also rock this look with a cute scarf (without the necklace), a set of red bangles and a cute jean jacket.
Featured Paparazzi Accessories: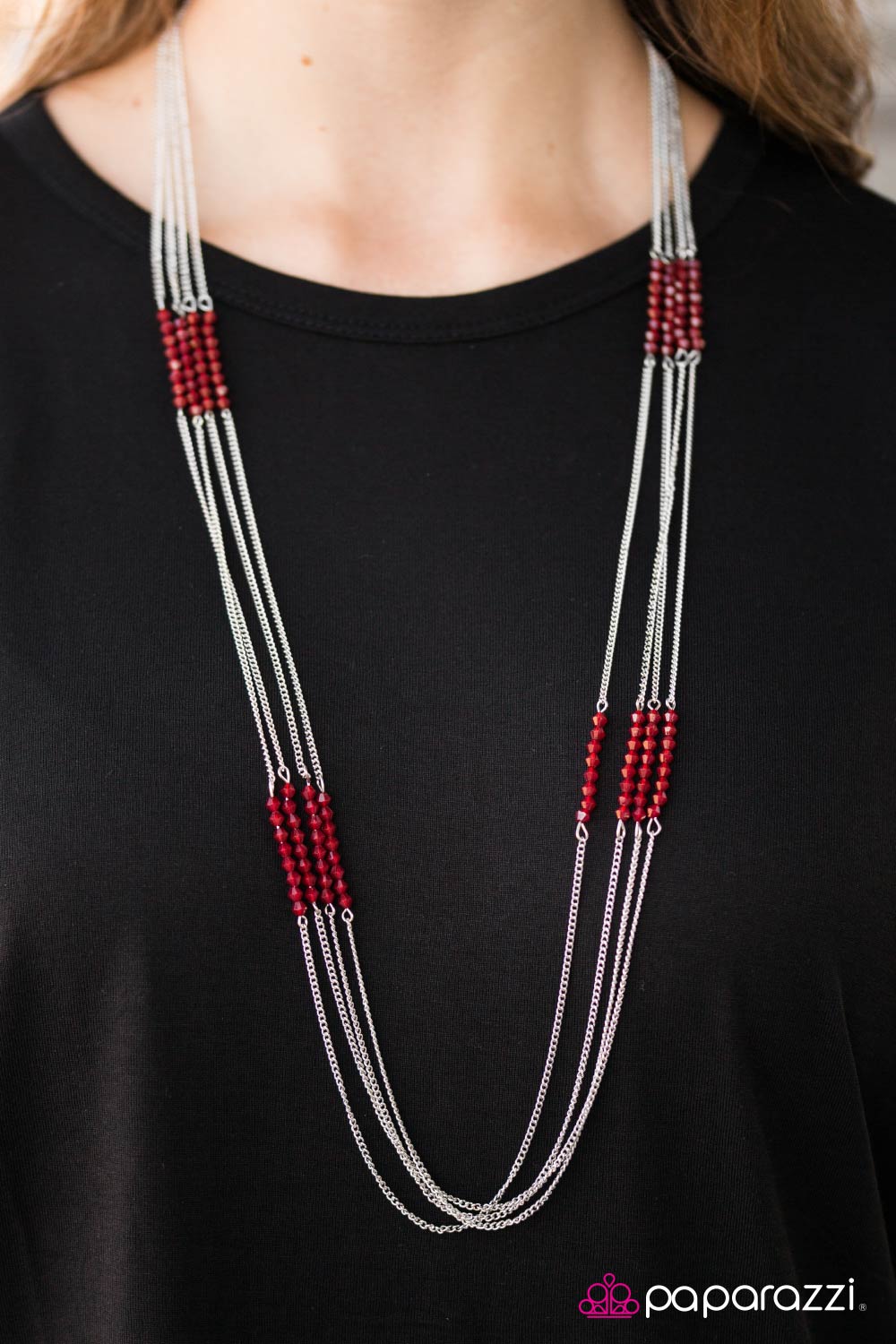 "Catching Fire-Red" necklace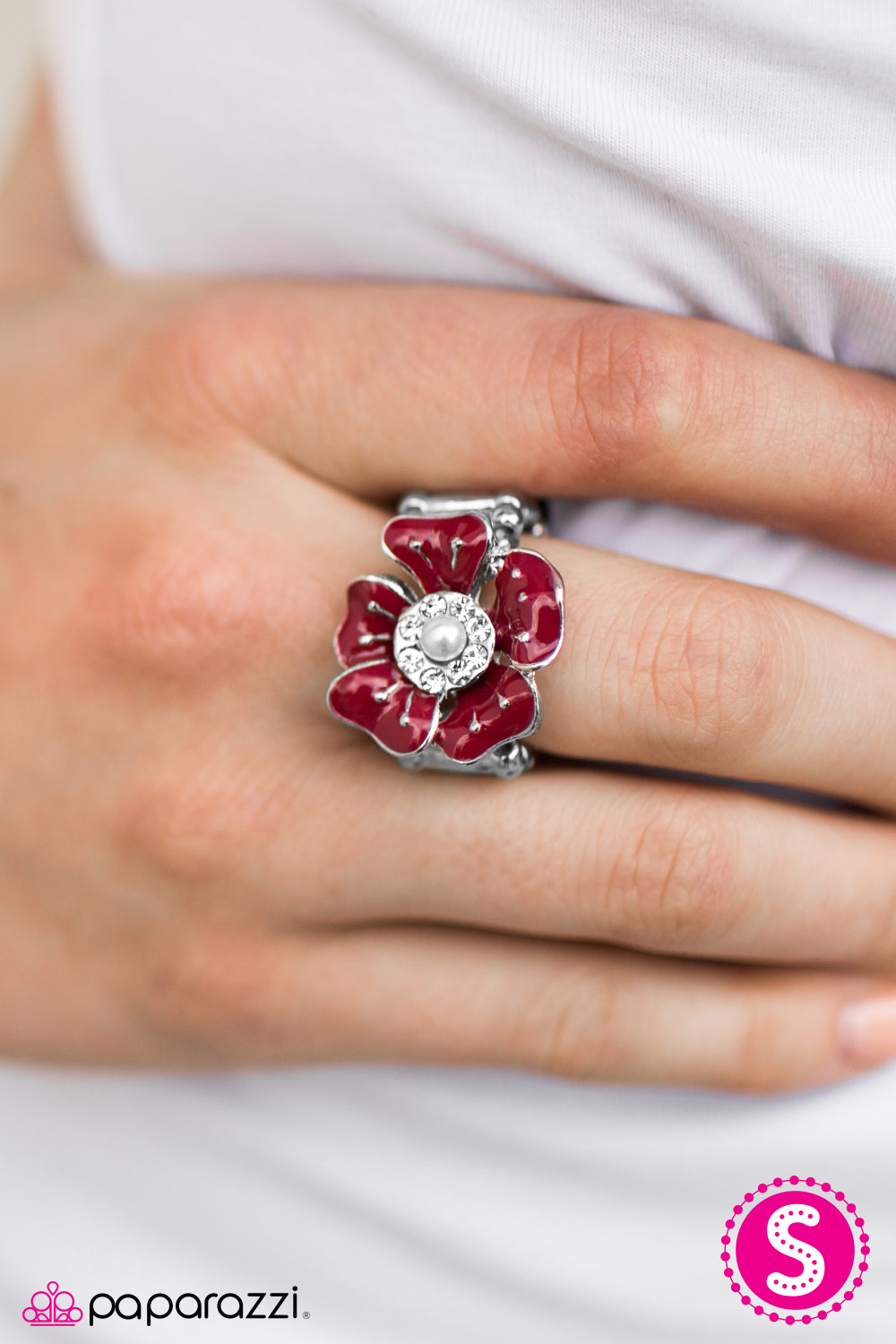 "Mine All Mine-Red" ring
There's something for everyone on my shopping site. However, if you are having a hard time finding something you like or need some style tips, book a virtual 1 on 1 appointment with me!